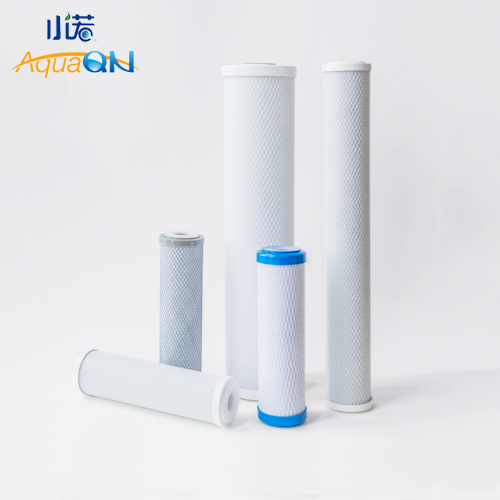 CARBON BLOCK FILTER CARTRIDGE
The CTO filters are designed with solid extruded block to eliminate channeling and
by-passing and does not release carbon fines.
They are effective for filter giardia&cyptosporidium cysts from potable drinking water,as well as industrial,commerical&food services application.
Its nominal filtration rating makes it excellent for polishing filters of pre filters in applications which requires very fine filtration.
Also we have wide range choice of raw material,from normal coal carbon to NSF qualified carbon,can meet different customer's demands.
Product Introduction
Package Information
Filter Media: Activated coal carbon/water-washed coconut shell carbon/acid-washed coconut shell carbon
Filter Rate:0.5um/1um/ 5um/10um/20ium
Length:5",10",20",30",40" or other sizes as customerized
Outer/Inner diameter:2.5",4.5"/28mm,or other sizes as customerized
Gasket:Silicon,EPDM,NBR
Maximum operating temperature:50℃
Package: slim 10" 25pcs per box
slim20" 20 pcs per box
BB10" 12pcs per box with individual box
BB20" 6pcs per box with individual box