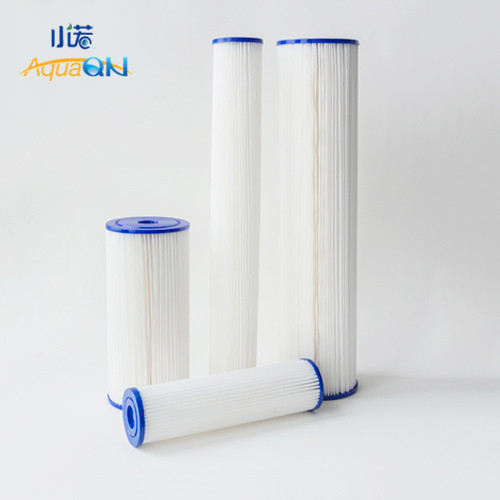 Polyester Pleated Filter Cartridge
Polyester pleated filter cartridges are made of polyester membrane.
The pleated design is to increase surface area and high efficiency of contaminant removal.It has high resistance of strong acid.
The filter media, core, end caps are assembled integrally under high temperature,which ensures the high closure rate of the cartridge
Product Introduction
Package Information
Filter Media: Polyester
Filter Rate:1um,5um,10um,20um,50um
Length:5",10",20",30",40"
Outer/Inner diameter:68mm,115mm/28mm,or other sizes as customerized
Maximum operating temperature: 40℃
Maximum operating pressure: 4.0Bar
slim 10" 50pcs per box
slim 20" 25pcs per box
BB10" 20pcs per box
BB20" 10pcs per box